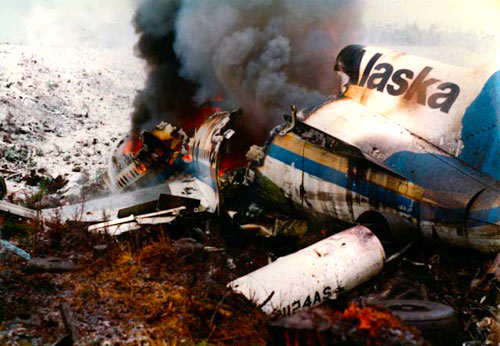 Alaska Air has just announced their renewed commitment to pilot more of their planes with even more Black female pilots by the year 2025:
Today's flight deck is full of incredible professionals, but also lacking diversity. African American female pilots make up about one half of 1 percent of all professional pilots across the industry. At Alaska, we're all about people and reflecting those we serve, but this statistic is a reminder of how far we have to go.

This morning, we signed a new pledge with Sisters of the Skies, a nonprofit committed to pilot diversity. We aim to increase our female African American pilots over the next six years across Alaska Airlines and Horizon Air, and support the path to expose and inspire more young women to get there.

"When we foster an inclusive environment that recognizes, respects, and visibly reflects all people, it makes us stronger," said Andy Schneider, Alaska Airlines vice president of people. "Quite simply, creating an airline people love is not possible unless we walk the talk around diversity and inclusion."

Today, we only have four African American female pilots at Alaska and Horizon combined, which is about 1 percent. It begs the question: why so few?

Unfortunately, there isn't a pool of qualified African American women ready to be hired. And creating this pool takes time.

Tara Wright, Alaska Airlines captain and Sisters of the Skies director of development, volunteers her time to try to inspire more women of color to pursue aviation careers.

"I met a high school senior recently who said she couldn't be a pilot because her vision wasn't good," she recalled. "I told her, 'Well, you've got some outdated information.' We need more support mechanisms in place, so young girls of color see aviation as a viable career path."

Wright helped shed light on the issue, when she and her co-pilot were the first all-female, African American pilot team in Alaska Airlines history on Mother's Day last year.
Women pilots have a crash rate four times higher than male pilots, but those are mostly White women.  And since Black women are statistically the worst drivers on the road, it's safe to assume that they'd also make the worst pilots in the air.  Just from a safety point of view, the idea that an airline would risk their passengers' lives just to promote a social agenda is the height of foolishness, but perhaps something catastrophic needs to happen for them to reconsider this disastrous course of affirmative action.
The State of Alaska has very few Blacks while they have a huge Native Indian population, so why isn't Alaska Air announcing a commitment to hiring more female Indian pilots?  Why are Black women more important to hire than Indians?  There are also many more Asians in the Pacific Northwest than Blacks, so why isn't Alaska Air heavily recruiting Asian females?  The reason is simple: only Blacks, and especially Black women, are considered legitimate "oppressed minorities" in the hiring scheme.  After all, Hollywood tells us that we couldn't have put White astronauts in space without the help of Black women, and now we need their help to fly the planes that we invented.