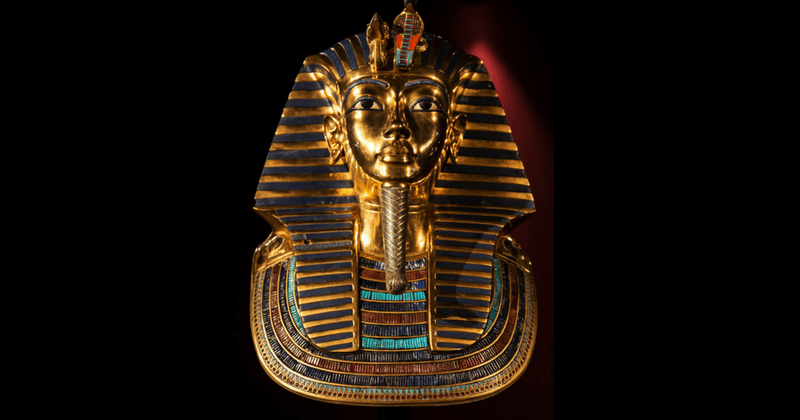 According to a study performed by Swiss geneticists on the physical remains of Tutankhamun of Egypt ("King Tut"), the pharaoh's DNA profile proved to be strikingly similar to modern Europeans rather than the dark-skinned Arabs who current live on top of the remains of a civilization built by a completely different race of people.
In 2009, geneticists from iGENEA in Zurich, Switzerland conducted studies on the DNA recovered from the bodies of Tutankhamun, his proposed father Akhenaten, and his grandfather Amenhotep III, all members of the Eighteenth Dynasty (14th century BC).
Compiling their findings, they "reconstructed" the DNA profile of the three kings — and matched it with haplogroups derived from other ancient Europeans.
Today, the most commonly-accepted historical truth is that the ancient Egyptians were a non-white people, perhaps not much different from Egypt's present day population.
Many afro-supremacists amusingly believe that the ancient Egyptians were sub-Saharan Blacks.
However, iGENEA reports that when compared to the haplogroups of modern-day Egyptians, King Tut's DNA is quite different — so much so that he would most likely be perceived — ironically — as a foreigner in present-day Egypt.
Of course, DNA and haplogroup studies should be taken with a grain of salt unless other corroborating evidence can be found in contemporary depictions, ancient Egyptian culture and writings, and the Egyptian mummies themselves.
In fact, hundreds of common graves from ancient Egypt have been excavated and shown to contain corpses with red and blond hair.
Over the period of hundreds of years, ancient Egyptian civilization eventually disappeared following the invasions of the Nubians from the south and the Muslim Arabs from the east.
The original Caucasian Egyptians disappeared with it — many emigrated to North America, Europe and elsewhere over time, while those that remained died out or succumbed to race mixing with Arabs and Nubians, creating the dark-skinned "New Egyptians" who occupy that land today.