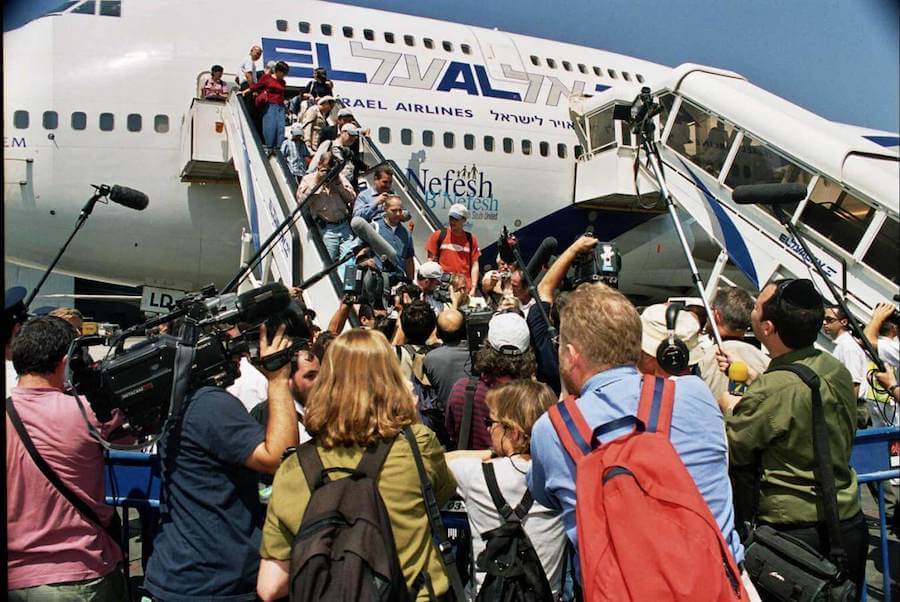 An apparent "safety net" is in place for jewish pedophiles who want to escape justice in their home countries and flee to Israel, where they will never have to worry about being deported for their sick crimes:
One of [Israel's] founding pieces of legislation, the Law of Return allows any Diaspora Jew to receive citizenship in Israel. But child rights activists contend there is a dark loophole to the law which allows Jewish pedophiles to effectively flee court-mandated supervision in their home countries and move to Israel with a clean slate.
"There's a danger that Israel is becoming a safe haven for pedophiles and alleged perpetrators," said Manny Waks, a survivor of child abuse and the founder of Kol V'Oz, an advocacy group addressing child sex abuse in the global Jewish community. "Of course, any criminal can flee to another country, but it's about getting the visa to remain there. Because Israel welcomes all Jews, they're protected from that perspective," he said.
How easy is it for sex offenders to make aliyah?
A registered sex offender under supervision in their home country will not have that supervision transferred to Israel when they receive citizenship. A convicted criminal can make aliyah if the Interior Ministry approves their application, especially if the person has already served their sentence or the crime was a misdemeanor.
Jewish Community Watch says that 32 pedophiles in their database have moved from countries around the world to Israel in the past decade. By contrast, during the same period it has tracked just 12 Jewish pedophiles that have moved abroad from their homelands to countries other than Israel.
…In another, related issue, alleged pedophiles — suspected but not formally charged with any crime — sometimes flee to Israel before authorities get involved. In close-knit Jewish communities, especially among the ultra-Orthodox, a distrust of authorities and tradition of keeping problems "within the community" means that allegations of abuse can arise well before victims notify law enforcement. This gives the purported pedophiles ample time to flee to Israel and apply for aliyah.
Most non-Jews do not realize that the jewish high "holy" book, The Talmud, condones pedophilia, so it's no surprise that so many "Orthodox" Jews commit pedophilia.
It's also not well-known that any Jew living anywhere in the world can get on a plane and move to Israel, and serious criminals, such as Meyer Lansky, have taken advantage of this loophole to escape justice.
While the jewish-controlled media reminds us regularly of the pedophile problem in the Catholic Church, they almost never mention the rampant pedophilia among Orthodox rabbis in the jewish synagogues.
It should also come as no surprise that the pedophile advocacy group, NAMBLA, is dominated by Jews.
And since the U.S. Navy recently named a new warship after a jewish pedophile, it's unlikely we can expect much help from our government on this issue.
Why aren't all those jewish billionaires giving generous donations to Kol V'Oz to help them expose the pedophiles in jewish communities?
Oh, that's right, many of those jewish billionaires are pedophiles.  Just ask Jeffrey Epstein.