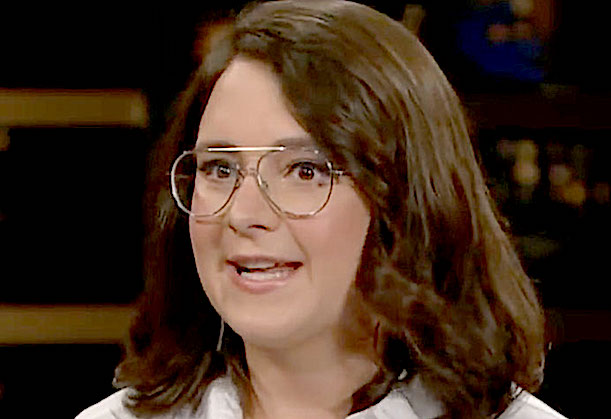 In her new book, How To Fight Antisemitism, jewish author Bari Weiss makes the bizarre and paranoid claim that all 'antisemites' ultimately want to commit genocide against Jews and eliminate them from the face of the earth:
Weiss, a proud Zionist, is steeped in American Judaism and the ideals of the United States. Her work crisscrosses between outbreaks of antisemitism in Europe, the US, the now-defunct Soviet Union, the Arab world and the Islamic Republic of Iran. Yet the real target of her book is the US.

"It is important, here at the outset, to grasp the stakes of this struggle. The object of our protection is not just the Jewish people. It is the health and future of a country that promised to be a New Jerusalem for all who sought it," Weiss writes.

In her chapter "A Brief History," she debunks the fantasy that lumping antisemitism together with other forms of racism makes it possible to understand the phenomenon.

"Antisemitism, which has as its ultimate goal the elimination of Judaism and the Jewish people…," writes Weiss. Put simply, the urge for genocide is the driving motor of Jew-hatred….

I am intellectually curious about Weiss's thoughts on the fourth pillar of antisemitism that contaminates Western Europe: Guilt-defensiveness antisemitism.

The Israeli psychoanalyst Zvi Rex famously remarked, with biting sarcasm, that "The Germans will never forgive the Jews for Auschwitz."

Based on my nearly 20 years of writing and analyzing contemporary antisemitism in Continental Europe, I posit that Rex's formulation about German society punishing Jews because of the memory of the Shoah, which infuses pathological guilt into many Germans, needs to be updated.

In a modernized version of Rex, one might say that Western Europeans will never forgive Israel for the Holocaust. In short, that Western European countries such as France, Sweden, Austrian, Italy and others that were complicit in the Shoah are intensely focused on imposing discipline and punishment on Israel because of their guilt associated with Holocaust. What other plausible explanation exists for Western Europe's relentless attacks on Israel and its singling out of Israel, only Israel, for a punitive demarcation of its products from the disputed territories in the West Bank and the Golan?

There has been progress recently in Germany in the fight against contemporary antisemitism, Weiss notes, for example the Bundestag decision to classify the Boycott, Divestment, Sanctions campaign targeting Israel as anti-Semitic.

…One hopes that Weiss's book will be translated into other languages, especially for European Jews, many of whom have given up on resisting antisemitism and turned inward, hoping to hide from the tidal wave of Jew-hatred sweeping across their countries.

Of course, aliyah is also an important escape hatch.
We've reported on the rantings of Bari Weiss before, most notably when she admitted that the "conspiracy theory" was true that  Jews were, in fact, behind the flooding of America with Third World migrants.
Now she is being promoted as some kind of "expert" on "antisemitism" after writing an entire book on the subject without once even addressing what is causing it.
As long as Jews refuse to accept any responsibility for the antagonism that their own behavior engenders in the societies in which they dwell, they will have no choice but to blithely believe that anyone who criticizes them is solely motivated by a macabre genocidal fantasy of blood lust.
As long as Jews adamantly insist that all White Christian European countries were complicit in a mass murder that took place only in their own minds, they are condemning themselves to a life of needless paranoia and self-imposed alienation.
The Germans can indeed "forgive the Jews for Auschwitz" but only when the Jews finally admit that the legend of Auschwitz was just that: a legend, a propaganda tool to demonize the German people with whom they were at war, and then ultimately use it to justify the foundation of the ersatz Jewish State of Israel.
But continuing to insist that Auschwitz was anything other than a German prisoner of war and work camp, the Jews have left no room for the German people, along with all Christian European peoples, to forgive them for this colossal lie.