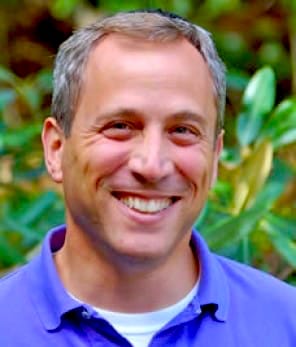 (CBS News) A couple of Jewish "experts" on so-called "Climate Change" have stepped forward to educate us all on how the record-setting cold that has swept across America's heartland is actually the result of global warming:
Anchorage, Alaska, was warmer Tuesday than Jacksonville, Florida. The weather in the U.S. is that upside down.

That's because the Arctic's deeply frigid weather escaped its regular atmospheric jail that traps the worst cold. It then meandered south to the central and eastern United States. And this has been happening more often in recent times, scientists say.
Why is it so cold right now?

Super cold air is normally locked up in the Arctic in the polar vortex, which is a gigantic circular weather pattern around the North Pole. A strong polar vortex keeps that cold air hemmed in.

"Then when it weakens, it causes like a dam to burst," and the cold air heads south, said Judah Cohen, a winter storm expert for Atmospheric Environmental Research, a commercial firm outside Boston.

"This is not record-breaking for Canada or Alaska or northern Siberia, it's just misplaced," said Cohen, who had forecast a colder than normal winter for much of the U.S.

Is this unusual?  Yes, but more for how long — about 10 days — the cold has lasted, than how cold it has been. On Tuesday, Boston tied its seven-day record for the most consecutive days at or below 20 degrees that was set exactly 100 years ago.

More than 1,600 daily records for cold were tied or broken in the last week of December, according to the National Oceanic and Atmospheric Administration (NOAA). For Greg Carbin of the National Weather Service's Weather Prediction Center, the most meaningful statistics are how last week's average temperature was the second coldest in more than a century of record-keeping for Minneapolis, Chicago, Detroit and Kansas City, third coldest in Pittsburgh and fifth coldest in New York City.

While the United States has been in the deep freeze, the rest of the globe has been toastier than normal. The globe as a whole was 0.9 degrees warmer than normal Tuesday and the Arctic was more than 6 degrees warmer than normal, according to the University of Maine Climate Change Institute's analysis.

"If you look at the temperature map for the climate as a whole right now, the entire rest of the planet is warmer than the historical average with the exception of the Eastern United States and Canada, and the last three years — 2014, 2015 and 2016 — have been consecutively the warmest years on record," atmospheric scientist and Columbia University professor Adam Sobel told CBS News last week.
Whenever something appears to be the exact opposite of what we expect, there is always a Jewish "expert" paraded on the mainstream media to explain these apparent contradictions and convince us that we should continue to believe what we are told, especially when it comes to their sacred "climate change" paradigm.
No doubt, believers in this apocalyptic scenario needed reassurance this week that all was "business as usual" with "global warming" and that all this cold weather has a perfectly good explanation.
Just like many people who pay money to go see horror movies that will frighten them, many others pay "experts" top dollar to concoct doomsday scenarios where the CO2 that we normally exhale will cause the earth to heat up like a ball of fire and cook us all to death, and the more gruesome the death fantasy the better.
Recently, another Jewish "expert" from Harvard tried to convince us that extraterrestrials are lurking in outer space ready to visit us.
Whether it's an alien invasion or global warming, we are going to give up our national identities and come together in a New Order, and "science" will light the way.