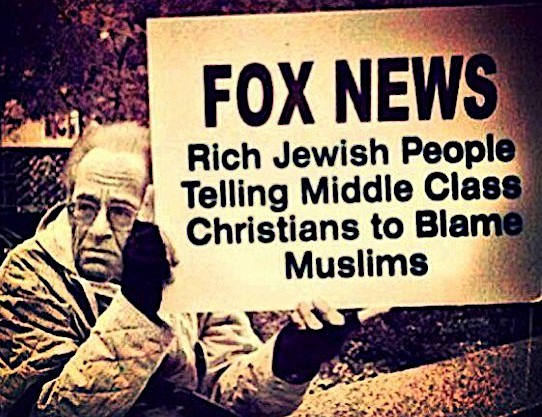 Writing in German Jewish monthly "Jüdische Rundschau," Oliver Veld has appealed to US ambassador and acting DNI Richard Grenell for help against the left-wing media onslaught against free speech and conservatives in Europe by creating a Fox News-style network for 'conservatives':
Conservatives have been under intense fire in Germany from a coalition of the ruling center-left parties, left-wing media and violent Antifa groups ever since the opposition AfD helped elect a governor in the East German state of Thuringia February 5. The leftist outcry managed to force the duly elected governor Thomas Kemmerich (Free Democrats) to step down following a wave of Antifa violence against Free Democrats and the conservative Values Union in Angela Merkel's formerly conservative Christian Democrats, the Gateway Pundit reported.

After a paranoid schizophrenic man went on a shooting spree Feb. 19 in the town of Hanau, killing 9 mainly Kurdish immigrants at two Kebap stands, the left-wing media have been trying to pin the "racist" killings on the right-wing AfD party, even though the obviously crazy lone shooter released a video in English days ahead of the rampage directed at US viewers, warning them of US president Donald Trump and "deep underground military bases where they worship the devil and torture and kill little children" in the United States.

Now, writing in "Jüdische Rundschau" which also issues a Russian edition catering to the large, and largely conservative Russo-Jewish community in Germany, pundit Oliver Veld appealed to US ambassador in Berlin DNI Richard Grenell to help create a "German Fox News" to counter the massively one-side anti-American and anti-Conservative media in Germany, writing….

…"Dear Mr. Grenell, 75 years after WW II, we need another US program to bring democracy back to Germany! We need a European Fox News. Please help us! Help us save diversity of opinion in Germany and save our endangered German-American friendship!"

Unfortunately, Germany must now be counted among the countries without and independent media. Basically all leading positions at TV and radio stations, press and journalism schools are filled by leftist and Green cadres. This development is especially pronounced among public broadcasters, as well as "Spiegel" and "Zeit" weeklies and "Süddeutsche" newspaper. It's no surprise these leftist outlets often collaborate on their "campaigns" or "investigations"….
So the jewish-controlled media in Germany — and in most of western Europe — is now too unapologetically liberal even for many Jews, so they want to create another controlled opposition media presence where they can whine about all the 'antisemitic' and violent Muslims that the Jews themselves promoted through unrestricted immigration.
Of course, the purpose of Fox News is to make sure that all conservatives are corralled into being pro-Israel and pro-jewish in exchange for a controlled forum where they can express mild opposition to the ongoing bolshevization of Europe but only as long as you don't make it a racial issue, or discuss the jewish hand in the destruction.
And the Jews are very aware the there is going to be a significant blacklash against their nation-wreck immigration agenda, so they want to make sure that they control that 'backlash' by making sure it is 100% kosher and in Israel's interests.
As we've previously reported, the Jews have been quietly setting up a kosher conservative 'nationalist' movement in Europe, and to organize it all, they have appointed the Jew Mischael Modrikamena, a friend of Steve Bannon, who along with a cadre of Jews in Israel, founded the kosher conservative Breitbart News.