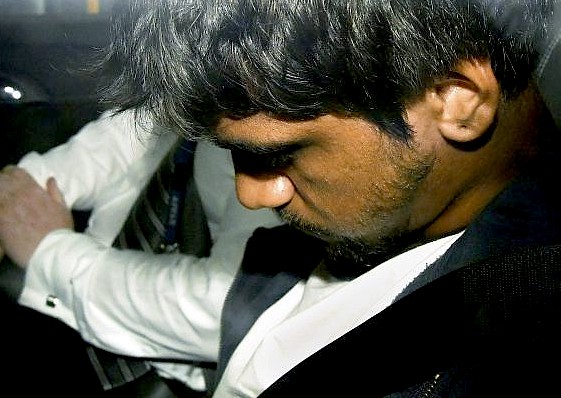 White people are murdered every single day by migrants, but the jewish-controlled media couldn't show less interest, yet when a jewish student, Aiia Maasarwe, is murdered in Australia, the entire police force is mobilized and the killer is swiftly arrested:
A Melbourne man was arrested in connection with the slaying of a university student in the city, Australian authorities said Friday.

It was not immediately clear if the man was a suspect in the murder of Aiia Maasarwe, 21, who was attacked shortly after midnight on Wednesday while speaking on the phone to her sister, in a murder case that has shaken Australia and drawn international attention.

"Homicide Squad detectives have arrested a man as part of the ongoing investigation into the death of Aiia Maasarwe," Sgt. Julie-Anne Newman said in a statement released by Victoria state police. "The 20-year-old was arrested in Greensborough by local police working in partnership with homicide detectives about 11.20am."

…Police have been "saturating" the area since the body of Maasarwe was found near the train stop Wednesday morning to both hunt for the killer and calm the public.

"We understand this distresses the local community, and we understand our role in this, which is that we need to be in that area and we need to provide some comfort and some safety," Victoria Police Acting Superintendent Tony Ryan told national broadcaster ABC on Friday.

The murder has sent a shock wave through Melbourne, normally thought of as one of the world's most liveable and safe cities.

Australia's Prime Minister Scott Morrison told reporters Friday that he was shocked by the killing.

…Maasarwe was originally from Baqa al-Gharbiya in northern Israel, a predominantly Arab city.

The victim's uncle, Abed Katane, told Israel's Haaretz newspaper that Maasarwe had been studying at Shanghai University and had spent recent months in Melbourne on a study-abroad program.
This is a classic case of blowback against the pro-migrant Jews who were instrumental in flooding Australia with Third World flotsam and jetsam, who have made rape, murder, and violent crime an everyday occurrence in that country.  Of course, this article about the murder completely avoids mentioning that the murderer was a brown immigrant, as if that has no bearing on the case.  The reality is that Maasarwe would still be alive today if her fellow Jews hadn't welcomed her murderer into formerly White and safe Australia.
And when was the last time we heard a Prime Minister of any White country express outrage about any White murdered by a migrant?  All we hear from our "leaders" is that murder is the small price we have to pay for the benefits of diversity.  But when a Jew is the victim, all hell breaks loose, and justice is served with no delays.  This is the so-called real "white privilege" that Jews are bemoaning while benefiting from all over the world.  It is their ability to pass as White while they subvert White society.