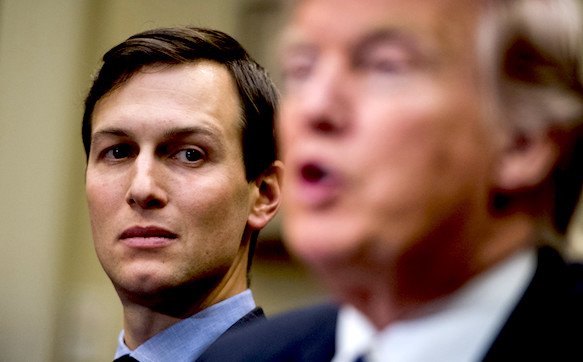 Israeli Prime Minister Benjamin Netanyahu on Thursday unequivocally denied a report that his country was spying extensively on the United States, with a focus on the White House in Washington, DC.:
A Politico article published earlier on Thursday alleged there was a massive Israeli intelligence operation in the US that used surveillance devices known as "StingRays" to intercept cellphone communications.

In Sochi, where Netanyahu was set to meet with Russian President Vladimir Putin, the Israeli leader was asked about the report.

The prime minister replied, "There is not a shred of truth to the claim that Israel installed listening devices in the United States. It's simply an absolute lie."

"It's a lie and a falsehood," Netanyahu emphasized.

He added that he has given "clear instructions" barring Israeli espionage in the US and "these instructions are strictly enforced."

Israel's foreign minister, Yisrael Katz, also denied the report, saying, "Israel does not manage any espionage operations in the US."

"The US and Israel share a lot of intelligence information and work together to intercept threats and strengthening the security of both countries," he continued.

The article asserted that the devices were used to collect information on President Donald Trump and White House staff.

According to the article, "the FBI and other agencies" were convinced Israel was behind the intelligence operation.

A former senior US intelligence officer was quoted saying, "It was pretty clear that the Israelis were responsible."

Another source said of Israel's intelligence services, "They're all about protecting the security of the Israeli state and they do whatever they feel they have to to achieve that objective."

Another intelligence source, however, also admitted that the US spied extensively on Israel.

"On the other hand," the official pointed out, "guess what we do in Tel Aviv?"
This alleged "sensational" spy story makes no sense considering the fact that Israel has had spies in the White House since the days of Harry Truman who was President when Israel was first founded.  And every President since then has been surrounded by Jews with dual loyalties, reporting everything they saw and heard back to Tel Aviv.  There isn't one square inch in the White House that isn't covered by a listening device made in Israel.
The NSA is on record sharing "raw intelligence" data with Israel.
The idea that Israel needs to set up listening technologies in the neighborhood surrounding the White House to find out what's going on inside is patently absurd.  As long as Jared Kushner, a close family friend of Netanyahu, is in the White House, Israel can turn off all their listening devices and just call Kushner directly.
And Trump isn't concerned over this "revelation" because he knows everything he does is at the behest of Israel, and he probably knows and doesn't care that every one of his phone calls is considered public information in Tel Aviv.