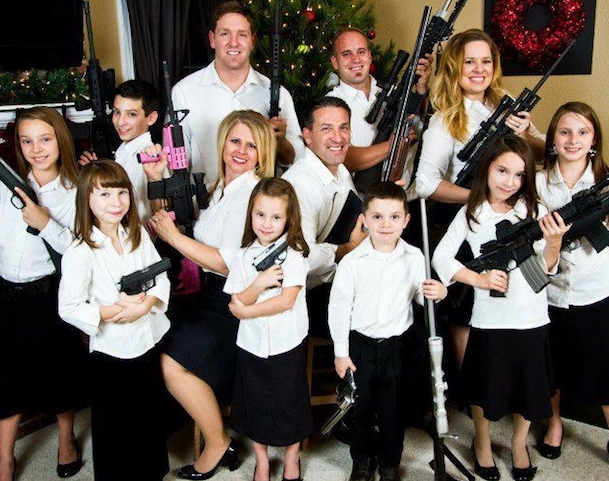 Two Democratic legislators introduced the "Disarm Hate Act" this week, which calls for the permanent revocation of Second Amendment rights for any misdemeanor offense deemed to be a so-called "hate crime":
The bill was brought to both chambers, via Rep. David Cicilline (D-RI) in the House and Sen. Bob Casey (D-PA) in the Senate.

Sponsors believe the bill closes the "Hate Crimes Loophole" by banning the sale and possession of firearms for anyone convicted of committing a crime on the basis of race, religion, gender, sexual orientation, gender identity, or disability.

"Over and over again we have seen what happens when a convicted white supremacist, white nationalist, or neo-Nazi is able to purchase a gun," said Cicilline, who serves as Vice Chair of the House Gun Violence Prevention Task Force, in a statement obtained by GunsAmerica.

"This bill closes the Hate Crimes Loophole and makes it much harder for someone to give voice to their hatred in a volley of gunfire. It's just common sense. If you've been convicted of a hate crime, you don't get to buy a gun. Full stop," he added.

(((John Feinblatt))), the president of Bloomberg-funded Everytown for Gun Safety, cheered the measure.

"When hate comes armed, it can be deadly," said Feinblatt. "But right now, there is no federal law that prevents people convicted of misdemeanor hate crimes from owning or buying guns — a situation that defies both common sense and common decency."

"We applaud Rep. Cicilline and Sen. Casey for honoring the victims of shootings at the Chabad of Poway, Tree of Life Synagogue and thousands of other preventable tragedies for introducing legislation to disarm hate," he added.
How much more obvious can our overlords be?  Only White people can commit so-called 'hate crimes", and White people comprise the vast majority of legal gun owners in America. They've even conducted bogus studies to "prove" a connection between gun ownership and racism among Whites, not surprisingly.  You literally committed your first "hate crime" when you were born White.
When scores of White people are mowed down at a mass shooting in Las Vegas, do they demand stricter gun control?  No, of course not.  But when a few Jews get shot in synagogues, their answer is draconian "hate crime" laws that will not only muzzle any opposition to them, they also want to make our constitutionally guaranteed right to gun ownership contingent upon how politically-correct we are.
This proposed legislation has all the hallmarks of Anti-Defamation League treachery, and it should shock no one to find out that attorneys working for the ADL wrote up this legislation and handed it to these two congressional lackeys to introduce for consideration.  Since the Jews will decide what "legally" constitutes "hate", they will essentially be in a position to also decide who can own a gun, and if you trust them with that much power, you don't deserve any constitutional rights, and you might as well give up your guns right now.  Ask the Russians what happened to them when the Bolshevik Jews were the only ones who could legally own guns.