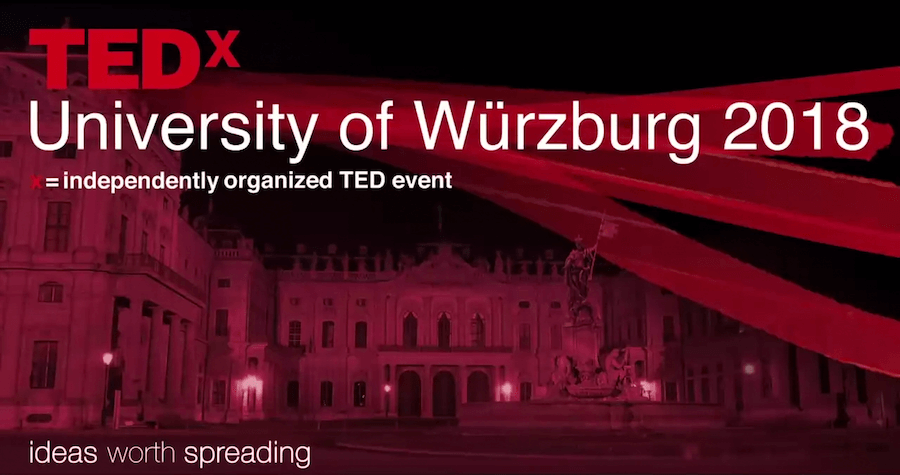 Mirjam Heine gave a TEDx talk at the University of Wurzberg in Germany. She advocated that pedophilia should be "accepted" by society as a sexual preference "just like heterosexuality".
Update: Since YouTube is actively deleting any videos of this presentation, I have embedded it below:

LICENSE: This video is being published under the Creative Commons License for non-commercial purposes. TED is the owner of this TEDx Talk.
The first thing the speaker does is introduce a character known as "Jonas" who appears normal, but is a pedophile:
Let me tell you about Jonas… Jonas knows that he has to suppress the sexual drive, for his entire life. And he also knows that there will never be a loving and fulfilling partnership that he can enter… because Jonas is a pedophile. He's only attracted to female children between the ages of six and twelve years.
She frames this situation to where Jonas is a victim because he is denied the ability to have a "loving and fulfilling partnership" with children. She then introduces the notion that pedophilia is natural within the general population:
Within the male population, one to two percent are considered to be pedophiles. This translates to about 60 million people worldwide. This is as much as the population of Italy or South Africa. Therefore pedophilia is not an irrelevant phenomenon we can simply ignore.
This is a tactic used by Alfred Kinsey the pathological liar and sex criminal. Kinsey came out with a "scientific report" in 1948 claiming that 10% of the male population was "homosexual" and up to 37% had "at least one homosexual experience." Despite the fact that these "findings" were a fabricated lie – as exposed by Judith Reisman – Kinsey's work was used to normalize sodomy and homosexual partnerships.
Returning to Mirjam Heine in her recent TEDx Talk:
Chances every one of you knows at least one pedophile are higher than that you don't know anyone….

So generally speaking, anyone could be born a pedophile.
Here we see that she is pushing the notion that pedophiles are born that way, which implies they have no responsibility for their pedophilia.
By classifying pedophilia as something that people are merely born with, it paves the way to acceptance and normalization.
Returning to Kinsey, his "findings" were also a tool to normalize pedophilia by claiming that "children are sexual from birth". This is reminiscent of the teachings of Sigmund Freud – a Jewish "psychoanalyst" who was also exposed as a fraud. Kinsey's work is still being used today to promote the pedophile agenda, which often uses the euphemism "inter-generational intimacy".
While the speaker (Mirjam Heine) in this TEDx talk is careful to draw a line between pedophile feelings and "illegal" actions, she nonetheless works to classify pedophilia as natural sexuality that people are born with.
She goes on to discuss "scientific studies" where she claims:
In fact, scientific studies indicate that only 20 to 30 percent of all child molesters are pedophiles. The vast majority of perpetrators are not pedophiles, but they are sexually interested in adults… Not every pedophile abuses children, and not everyone who abuses children is a pedophile. Differentiating between these two groups is essential.
Of course, these "scientific studies" may be bogus.
In her recap around minute 6:00 she claims:
According to current research, pedophilia is an unchangable sexual orientation, just like, for example, heterosexuality. No one chooses to be a pedophile. No one can cease being one.
Notice how she is comparing pedophilia to heterosexuality, rather than homosexuality. This is deliberate manipulation.
YouTube has worked to censor videos of this talk going up. Spread the word about the new TEDx agenda.