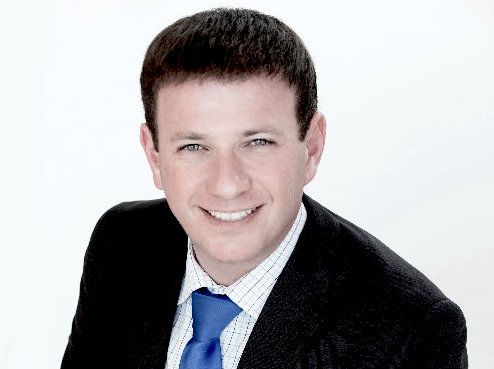 (LifeSiteNews) On March 20, 2019, Jewish MPP Roman Baber from York Centre introduced Private Member's Bill 84, which would open the door to potentially criminalize "offensive" public displays of Christianity in Canada:
The bill passed second reading at the end of April, and is now before the Standing Committee on Justice Policy.

The bill is entitled Prohibiting Hate-Promoting Demonstrations at Queen's Park Act, 2019.

The bill provides that no demonstration, rally or other activity that, in the opinion of the Speaker, is likely to promote hatred against any identifiable group, shall be permitted on the legislative grounds.

No reasonable or rational person accepts or agrees with the deliberate spread of "hate". It is unacceptable in a civilized society.

The problem with this bill, however, lies in the fact that the definition of "hate" is uncertain under Canadian law. As a result, unfortunately, the use of the word "hate" can be a useful tool for some to prevent differing views from being expressed. That is, the word "hate" can be used to silence opposing views expressed when, in fact, the views are simply a reasonable expression of belief.

…There is a consensus in Canada, for example, that anti-Semitism and any other discrimination on the basis of faith, whether Christian, Islamic, Sikh or Hindu, is indeed vile and "hateful". (B'nai B'rith Canada, on its 2018 annual audit, reports a 16.5% increase in incidents from the previous year.) There is also a consensus in Canada that discrimination on the basis of race is equally unacceptable.

But there are other applications of the word "hate" which are problematic. For example, it has been well established that the LGBT community demands unquestioning acceptance of its agenda and insists that any opposition to it be silenced. This is done by discrediting those holding opposing opinions by describing them as "hateful," "bigoted," or "homophobic".

No single individual should have the legal right to define "hate" and ban expressions of speech or demonstrations, especially on the grounds of the Provincial Legislature which is a public place, presumably owned and operated on behalf of the citizens.

It is especially a concern that this right to define "hate" is given to the Speaker under Bill 84, an elected member of the legislature, and a member of a political party represented within that legislature. This raises the possibility that political considerations, rather than consideration of the right to free speech, may be a factor in the Speaker's decision to deny approval for the demonstrations. In short, such a decision may be influenced by how the decision may affect his political party.

Moreover, the responsibility of the Speaker is to settle matters of Parliamentary procedures and to maintain decorum within the legislature. The determination whether a group promotes hate is far removed from these responsibilities.
No surprise here, folks — the self-styled "conservative" Roman Baber is a Jew who was born in the former communist Soviet Union but also lived in Israel before moving to Canada as a teenager.
Why any Canadian would trust this treacherous peddler of "multiculturalism" and "inclusivity" is beyond belief.
Jews usually use proxy warriors to introduce direct attacks on Christians so as to avoid the backlash and inevitable "antisemitism" — such as when Jews like Jacob Javits and Emmanuel Cellar enlisted Teddy Kennedy to sponsor the Immigration Reform legislation in 1965 that opened the floodgates for Third World immigration in the U.S.
But the fact that Baber introduced this hateful, anti-Christian and anti-White legislation demonstrates just how confident the Jews must be that they have Canada in complete lock-down.
But given the fact that prior to arriving in Canada, Baber lived in two countries that were either hostile toward Christianity (Israel) or outright outlawed it (USSR), it should be no surprise to Canadians that he wants to see it not only marginalized but also criminalized in "Kanada".
And make no mistake, Canada's "Human Rights Commission" is modeled after the Soviet Cheka, whose first order of business was to jail and even execute "antisemites" who dared notice that those who were committing the mass murder of White Christians in Russia were mostly Jews like Baber and his ancestors.