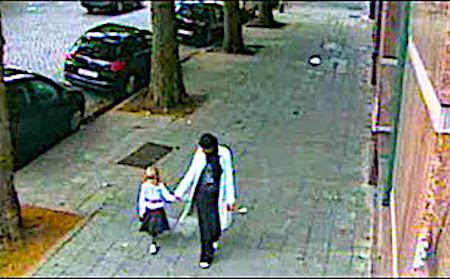 Despite the fact that White children are being kidnapped all across western Europe by Muslim rape gangs, Brussels police released a statement on Wednesday reassuring local residents that there is no evidence to confirm or connect reported child abduction and kidnapping attempts in the city:
"Nothing enables us to confirm these abduction attempts nor to identify a single element common to them," the statement explained.

On this basis there is "no need to warn or unnecessarily worry children" about kidnapping and child abduction, the police explain.

Nevertheless, the local police ask adults to remind children of the basic things that they should do if accosted by a stranger; such as to refuse their company or shout out if in need of help, to stay in groups when possible and to know the phone number of a parent or guardian by heart.
Well, this must certainly be a relief for parents to learn that all their children are being just randomly kidnapped rather than by an organized network of Muslim sex traffickers.  Now we can all sleep peacefully at night.
Belgium is doing its best to preserve its well-deserved reputation as the pedophile and child rape and murder capital of Europe, and so while they are contemplating releasing kiddie killer Marc Dutroux from prison, they need to reassure the public that there's nothing to see here.
If parents are too vigilant with their children, how will the kidnappers keep the pedophile elite that runs Belgium constantly stocked with a fresh supply of children?
And Belgium has much more important problems to worry about, such as Greta Thurnberg's global warming temper tantrums, and the rights of children in Third World countries.